How to open an additional XM Group account
JOIN MY FOREX TEAM IF YOU WANT TO HAVE SIGNALS, LEARN FOREX TRADING AND TAKE PROFIT
How to open an additional XM Group account. Ability to open account immediately and trade without account holder's identification documents
Step 1: Login to ​my page
Member login from XM Group official website .
Step 2: Click on "Open additional account"
After signing in to my page, you click the "Open additional accounts" link on the right menu.
Step 3: Click on "Open real account"
Very simple you just tick tick (select) 5 boxes.
After selecting your account type, base currency, leverage level and checking the 2 boxes below below, click the "Open real account" button.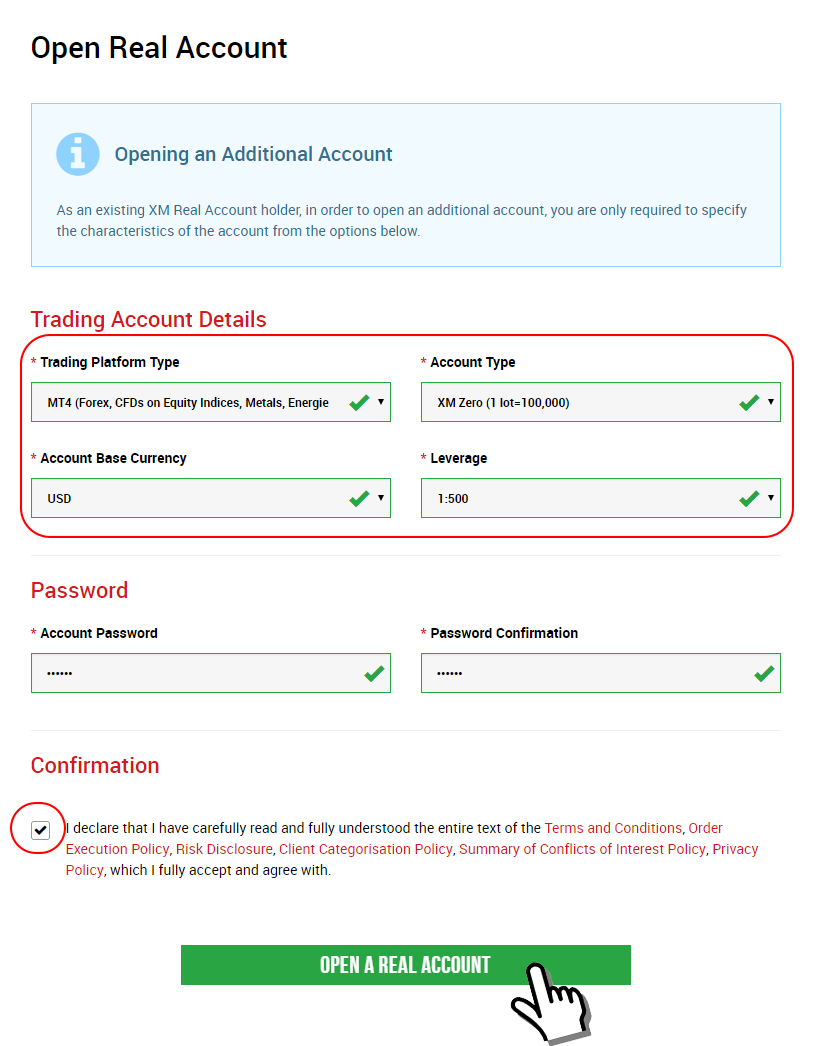 So, you have completed opening additional account.
Similar to the first time you open an account, the login information will be sent to you.
If you don't receive login information by email
If email login information has not been received even though the additional account opening process has been completed, it is likely that this email has been sent to Junk mail.
If it is not in the spam folder, then the provider could have automatically removed or sent to the wrong email address.
After confirming again, if you can not resolve it, please contact XM Group live chat.
JOIN MY FOREX TEAM IF YOU WANT TO HAVE SIGNALS, LEARN FOREX TRADING AND TAKE PROFIT